Toolkit
Draw from our collection of tools and resources to assist you in spreading Google Workspace to your friends, family or anyone else in your network.
Referral Tips
Reach out to your social network to refer Google Workspace
Improve your social media profile
Complete your social media profile with a trustworthy profile picture, description, summary and list of skills/keywords that will appeal to your network or businesses
Get endorsements from customers, clients or colleagues for services that you provided and how you added value to their business.
Present or list your successful services or examples of work to share with prospective referrals
Become a thought leader
Find and share high-quality information via your social channels
Publish meaningful posts
Engage and interact with insights
Share your findings with potential referrals
Tag and customize your message towards your referrals directly
Look into who is following or engaging with your posts in your community or groups
Find the right people
Use networking search tools to identify the right people, especially the right decision makers of a business
Use your network to reach out and introduce you to the right people within a business
Reach out to prospects at a convenient time and build a relationship
Build relationships
Keep your network alive by connecting with them on a regular basis
Establish a relationship and trust with decision makers
Create a connection with multiple decision makers and especially those at a senior level
Increase and grow relationships with your followers.
Talk to your network: Whether you know someone who's just starting a business or who has had a business for years, Google Workspace could be the solution they need. Now is your opportunity to share the benefits of Google Workspace with your peers, friends and family.
Businesses of all sizes and industries that:
Work on-the-go and rely on mobile communication
Express frustration with existing email clients or want to acquire a professional email
Collaborate internally with employees and externally with their clients
Are looking for cloud storage or collaboration tools
Want to scale without spending time and money on technology upgrades
Currently use the free version of Google Workspace and are running out of space/user

Examples of people you can reach out to

Suppliers, vendors, partners, business networks
Friends, family, peers, personal networks



Identify people who have unprofessional emails or use a web mail system
Recommend Google Workspace to entrepreneurs and independent professionals
Seek companies who handle business that need extra mobility and tools that aren't associated with a specific device
Develop your own website to demonstrate the benefits of Google Workspace
Emphasize that Google Workspace eliminates the inconvenience of server crashes, spam, lack of space and poor storage capacity
Mention the ease and usability of the Google Workspace tools
Explain how the characteristics and advantages of Google Workspace offset other costs
Talk about problems that can be solved by using a suite of integrated tools
Referral Tips
arrow_forward
Sample Questions:
Which email platform do you use? Do you have owned or leased servers?
Why don't you have an email with your own domain?
Have you considered the benefits if your email was @mycompany.com?
Does your company have problems with spam, data loss or instability in network connection?
Does your company have a cloud storage solution?
Would you like to ensure the safety of your data?
Do your employees waste a lot of time performing IT tasks?
Would you like to have the IT services of a big company without investing in infrastructure or maintenance?
Could your employees benefit from a better communication platform?
Would you like to give your team the tools to increase productivity and effectiveness?
Does your company have employees who travel or work remotely, who also need to stay up to date and connected with the office?
Do your employees use an online calendar that can be updated in real-time to organize their activities and help schedule optimal meeting times?
Would you like access to your work documents and your company email from anywhere and from any device, even when traveling?
Can your employees benefit from working on the same documents or presentations simultaneously rather than sending files back and forth?
Does your company need large storage capacity?
Referral Tips
arrow_forward
As you post your link on social media channels, here are some things to keep in mind:
Be sure to include your referral link so that you can get credit for people starting a trial using your link.
Be creative in what you say, let it reflect how you feel about Google Workspace.
Look out for posts from Google Workspace and Google Workspace Referral Program channels. Use these as a basis for your posts.
Watch the Google Workspace channel or product announcements for new Google Workspace features. These announcements could be the key to unlocking more referrals.
You can mention the discount to encourage people to use your link, but don't post your promo code broadly on public sites like coupon pages. In doing so, you will not be rewarded a referral bonus and you jeapordize your status in the Program.
Consider using your own images, but avoid using Google brand images (i.e. logos, icons) unless it's been provided by the program (i.e. email, website copy).
Blog, Post, Tweet
If you're going to blog, post, tweet about Google Workspace make sure to clearly disclose that you're a referrer in the Google Workspace Referral Program.
Consider using phrases such as 'paid for,' 'ad' or 'referring for Google' at the top of your content to ensure your role as a referrer is clear.
Image usage
Please refrain from using the Google Workspace Referral Program images and/or illustrations or other Google brand logos and imagery. These images and illustrations are for Google official sites only.
Instead please use the Digital Buttons (see below). These are meant to link to your unique referral link via your email or website.
Marketing Tools
We've made sharing your referral link easier with digital buttons and copy templates.
Use these templates to reach out successfully to your network:
Digital Buttons
Link your unique referral link to a digital button and add it to your email signature or website to quickly refer customers.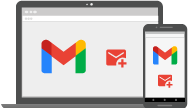 Social, Email and Website Templates
Use these simple, customizable templates to refer Google Workspace on your social channelsl, email and website. Simply insert your referral link and share.
Handouts
Share these PDFs with your referrals to provide more information on Google Workspace.

Global Resources
One Pager
After meeting with your referral provide them with a one page summary with information about Google Workspace.
Note: Pricing is based on where the business is located please be sure to share the current PDF with your referral.
Promotion Code Redemption
Add your promotion codes to the PDF provided and share it with your referrals for them to enjoy 10% off their first year of Google Workspace and to ensure you are paid.
Google Workspace Customer
Success Stories
Colgate-Palmolive
To empower employees to collaborate with colleagues, clients, and partners worldwide while maintaining security, Colgate-Palmolive worked with SADA Systems to migrate 28,000 people to Google Workspace. More than a year after migrating, excitement is still in the air at Colgate. Employees are engaged, productive, and in no hurry to take down their "Going Google" signs.
The Iconic
The Iconic, an online fashion retailer, operates at a rapid pace, growing from a small Australian start up to the market leader in just 9 months. To keep up with this pace, they use Google Workspace allowing their staff to connect, communicate and collaborate as efficiently as possible.
Kano
On a journey to creating a new product and shipping to 87 countries, Kano needed tools that would allow them to work in the best possible way. Learn how Google Workspace helped this London-based startup overcome barriers to reaching their customers.